Dr. Toshio Koike
Professor, Department of Civil Engineering, School of Engineering The University of Tokyo
Impact of Initialized Land Temperature and Snowpack on Sub-seasonal to Seasonal Prediction (LS4P)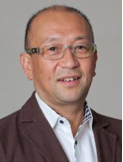 Dr. Kenichi Ueno
Assoc. Prof., Inst. Life and environmental sciences, Univ. Tsukuba
Research expertise:land-atmosphere interaction and precipitation system over mountainous areas
Publications:
Ueno, K., S. Sugimoto, H. Tsutsui, K. Taniguchi, Z. Hu, and S. Wu,. 2012: Role of patchy snow cover on the planetary boundary layer structure during late winter observed in the central Tibetan Plateau. Journal of the Meteorological Society of Japan, 90C, 145-155, doi:10.2151/jmsj.2012-C10.
Sugimoto, S., and K. Ueno, 2012: Rule of Mesoscale Convective Systems Developed around the Eastern Tibetan Plateau in the Eastward Expansion of an Tibetan High during the Monsoon Season. J. Meteor. Soc. Japan., 90, 297-310. DOI:10.2151/jmsj.2012-209.
Ueno, K., S. Sugimoto, T. Koike, H. Tsutsui, and X. Xu (2011), Generation processes of mesoscale convective systems following midlatitude troughs around the Sichuan Basin, J. Geophys. Res., 116, D02104, doi:10.1029/2009JD013780.
Impact of Initialized Land Temperature and Snowpack on Sub-seasonal to Seasonal Prediction (LS4P)

Dr. Tomonori Sato
Associate Professor, Regional Climate System Research Group, Graduate School of Environmental Science Hokkaido University
Research Expertise: regional climate and atmosphere-land interaction
Impact of Initialized Land Temperature and Snowpack on Sub-seasonal to Seasonal Prediction (LS4P)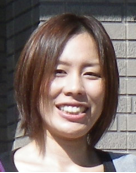 Dr. Shiori Sugimoto
Project assistant professor, Graduate school of urban environmental sciences Tokyo Metropolitan University
Impact of Initialized Land Temperature and Snowpack on Sub-seasonal to Seasonal Prediction (LS4P)